Collectible Pocket Knives, Pocket Knives
Mr. Coffee, Coffee Makers, Coffee Grinders and Coffee Mills
Please Click Links Above, For Special Low Wholesale Pricing On our Wizards Professional Detailing Products, and Other Name Brand Items!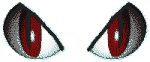 Hello everyone, and welcome to my first website!!!
On this site, my goal is to share photos of my
Pro-Street '71 Monte Carlo SS with all visitors.
At times, I will also share photos of some of my friends' cars, as well as photos from our local car shows, cruises, and events.
You might also see a car for sale here once in a while.